Golf Drives' new measures for airport transfers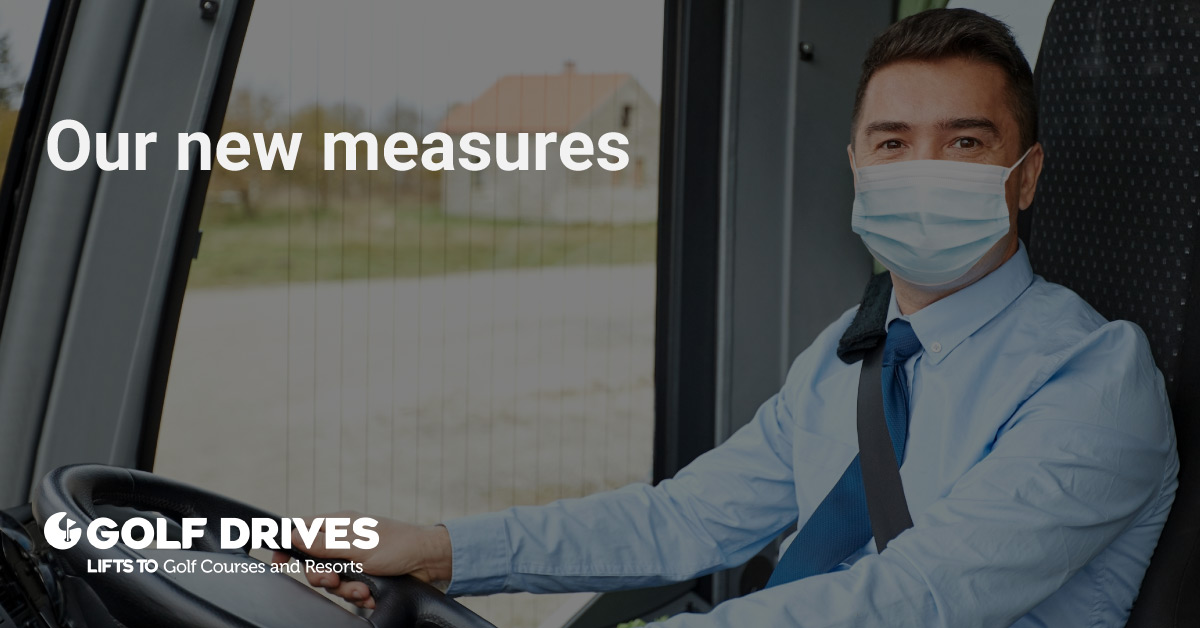 Golf Drives is committed to customer happiness as safety. As such, we know how much you're looking forward to testing a new golf course abroad and enjoy the game. As a hassle-free airport transfer, we're taking steps to safeguard your health, and working to prevent any unforeseen situation. Accordingly, we've established specific rules and restrictions to ensure a safe airport transfer for our golfers and staff, and updated our cancellation policy to include our Hassle-free COVID-19 Guarantee. 
With that said, we've implemented new measures in all our transfers. With these recent actions, we'll ensure your journey is as safe as possible.
Please note that to guarantee our best practice and following the regulations, the following rules might be changed, but we'll update you as soon as possible. 
General vehicle measures – as of 05/10/2020
All passengers must cover their nose and mouth for the full duration of the journey

– please bring your own face masks

 

Passengers are asked to handle and load their own luggage – unless you have any additional mobility needs, then our staff will help

Passengers will be asked to sanitise their hands with hand sanitiser provided on entry to the vehicle 

Drivers may be separated from passengers by a screen 

Passengers are not permitted to sit next to the driver 

There are enhanced vehicle cleaning and airing procedures in between transfers, in addition to the daily clean

Disposable seat covers may be available on request

Golf equipment continues to be welcomed at no extra charge, providing they are booked in advance

Child seats continue to be available on request at no extra charge
Private Transfers
The occupancy level for a Private Transfer is slightly reduced, as people will not be permitted to be seated with or next to the driver:
Vehicles with a normal capacity of 8 passengers + driver –> now reduced to 6 passengers travelling to the same property.

Larger vehicles with a capacity of 13 passengers + driver –> now reduced to 10 passengers all travelling to the same property. 
In addition to our hygiene measures, we've launched our brand new Hassle-Free COVID-19 Guarantee!
As a result of international pandemic travel measures, all our transfers now have an updated cancellation policy.  This means in the event of any officially announced government, or relevant authority travel restrictions, Golf Drives has reduced their cancellation deadline to just 72 hours before your transfer.
We work so our golfers can have the safest possible transfer as we're sure everyone is eager to enjoy a good game.
Please, if you have any questions or concerns, don't hesitate to contact a member of our team at [email protected]. We're looking forward to seeing you soon!