SEND US YOUR GOLF ITINERARY TO GET A QUOTE!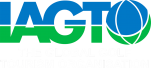 We provide transport for the whole of your golf holiday. Just send us your golf itinerary with all legs included (airport, hotel and golf courses) and we will get back to you with our best price. Who wants to be the designated driver on a golf holiday? Who wants to wait around for taxis or deal with public transport? No one. Book your transfers with us and we'll do the rest. You can concentrate on enjoying your golf holiday and the 19th hole.
We're adding new destinations to our instant quote system all the time. However, we know sometimes there'll be destinations we haven't got on there. Also, if you have a golf itinerary with more than one airport leg, it's easier to give us your itinerary using the contact form below.