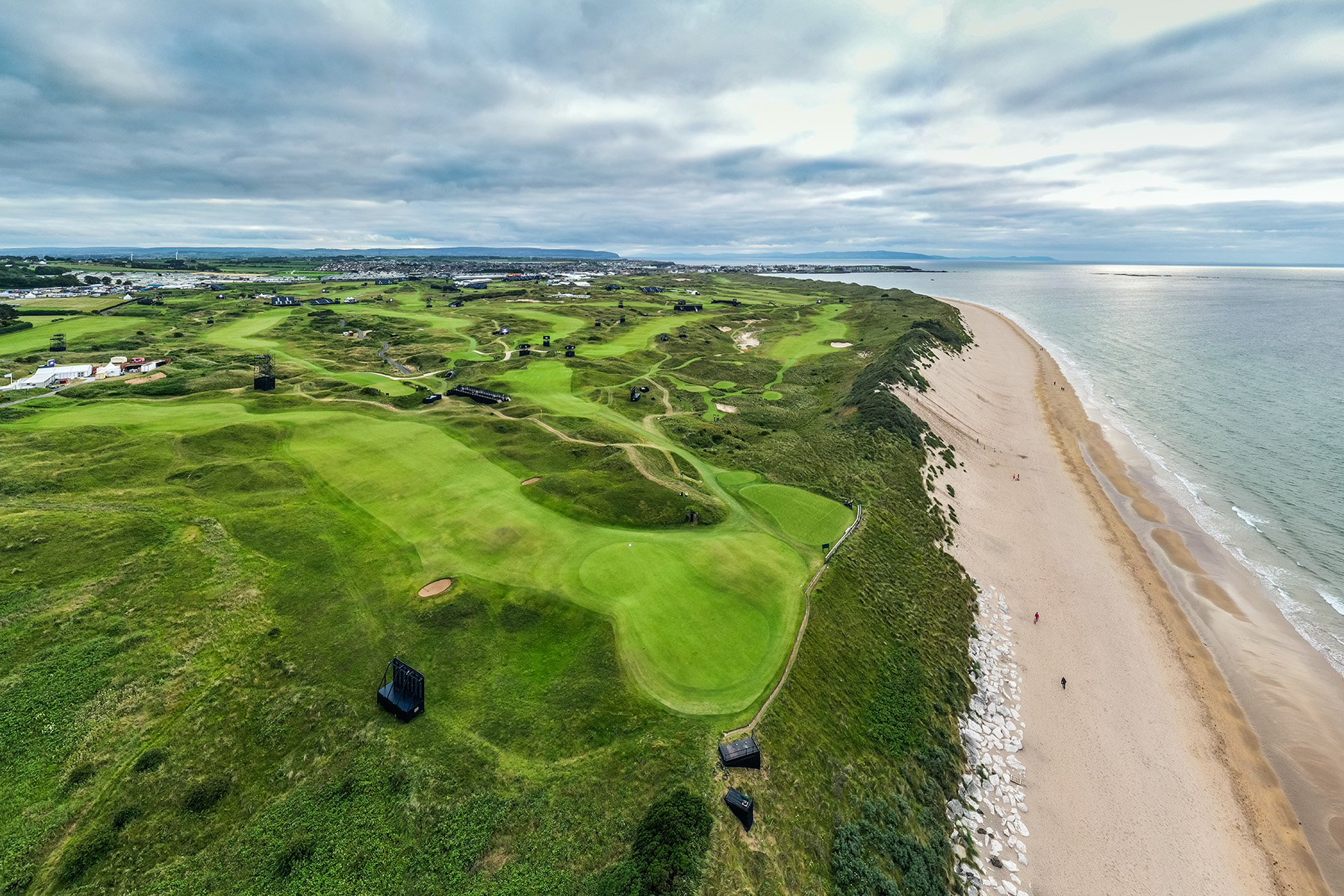 You might know the course but not the name; Golf's most famous architects.
Many elements must be carefully combined to create a challenging, stunning and enjoyable golf course, not only to design a great layout but also to manage the team and understand the local environment. To highlight the fantastic work of some golf architects and understand better the greens you are going to test; we've made a list of the best golf courses architects.
Robert Trent Jones, Jr.
Robert Trent Jones is probably one of the most repeated names in golf architecture, and not only because his father was also a well-known architect, but it's also because in a career spanning over 50 years he built more than 300 courses all over the world. Some of these golf courses are The Real Club Valderrama, an exclusive golf course located in the south of Spain, Troia at Portugal, and even the 11th and 16th holes at Augusta National Golf Club. 
After so many years, and with the help of his team, "Bobby" Trent Jones has developed a bold style of bunker patterns, wherein he mixes a classical theme with sophisticated and modern shapes. Also, his golf courses have blended perfectly with the local environment but always keep refined sense. Some of his famous trademarks are narrow fairways, bold bunkers protecting the holes and raised greens that will engage you with every hole. 
Pete and Alice Dye
The American architect, Pete Dye, once said, "Golf is not a fair game, so why build a course fair?", and he meant it. Pete Dye designed more than 100 golf courses and many of them with his wife Alice Dye. Their golf courses constantly challenge you without relent. Some of their key elements are narrow greens, hazards and trees strategically placed to keep the game exciting and "unfair".
Some of the golf courses that have the Dye's signature are Kiawah Island Golf Resort (Ocean) in the USA, a delightful link where the green blends into the sand of the beach; and Golf de Barbaroux at France, with seven significant water hazards and numerous bunkers. Also, their children have joined the family business, with his son Perry Dye having designed Parco di Roma in Italy, amongst other great courses. 
Henry S. Colt
Have you ever arrived at Royal Portrush Golf Club, planned your stroke carefully at the 5th hole, a downhill par four with a left to right dogleg, and thought, "whoever designed this golf course must be a genius!" Well, all the credit goes to Henry S. Colt!
After studying at Clare College, Cambridge, Harry Colt quit his job as a lawyer to become a golf architect – and we're grateful he did! The English architect has been involved in the design of over 300 golf courses,  115 of his own creation, including the mentioned redesign of Royal Portrush Golf Club. He did many relevant modifications such as the two new holes in an area known as "The Triangle", and the 5th hole, called "WhiteRocks".
Ida Nixon
The professional career of Ida Nixon wasn't as plenteous as her aforementioned peers, since she only had the chance to design one golf course in her life. In 1904, the American architect designed an 18-hole golf course for The Springhaven Club. With impeccable fairways and greens, The Springhaven Club is suitable for golfers of any level. 
Her work at The Springhaven Club made her part of golfing history as the first female architect of golf courses in the world. 
Allan Robertson
The master architect of the world-famous golf course St. Andrews was mother nature. Besides her though, we have to credit the amazing work of Allan Robertson. In 1848, the Scottish architect made wide fairways, created the challenging Road Hole green and the famous giant double green, remarkable hazards that all golfers remember when they visit St. Andrews – apart from the windy weather. 
Robertson also designed the golf courses Carnoustie and Monifieth, both in Scotland. Also, he shared his knowledge with a young Old Tom Morris, an impressive golfer and an exceptional golf course architect in his own right.