6 Golf Bags That Will Make Traveling A Breeze
Regardless of if you're heading out of town for business or to visit friends and family, you might want to bring a golf bag for travel so you can play a few holes. If you're an avid golfer, you've probably struggled with the question of whether it's worth it to bring your clubs on your trip.
You can simplify this decision with the right golf bag. Any trip, short or long, can be improved by taking a couple of hours to visit a driving range or trying a par 3 course. You can play golf with co-workers, friends and family on a new course, in a new part of the country. The perfect travel golf bag can make this a reality.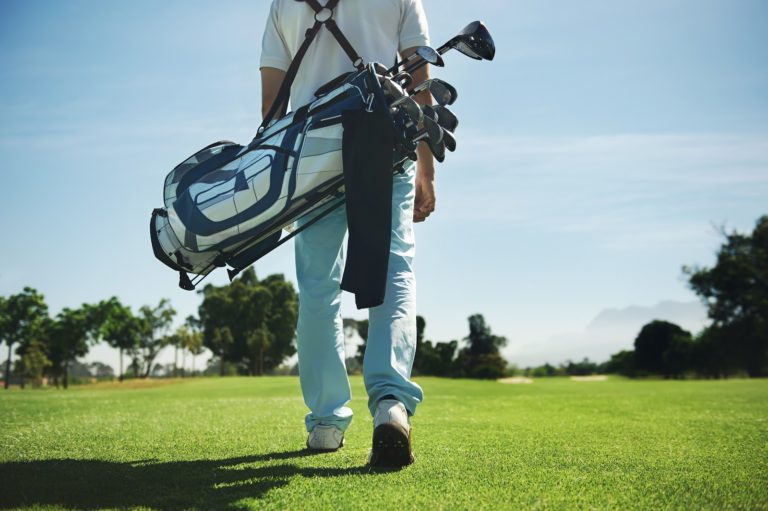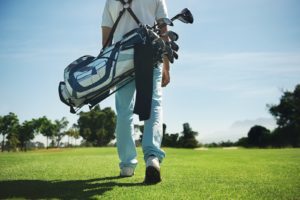 What To Look For In A Golf Travel Bag
Before rushing out to buy a golf bag for travel, let's think about your key requirements. What do you need and want in your travel golf bag? You have may have unique must-haves, but here are the critical components we recommend you consider:

Size

: Depending on the type of trip, you may have limited space for your golf bag and

clubs

. You will also have other luggage to deal with, so lightweight is an advantage.
Supports How You Enjoy The Game

: Do you like to walk or drive a cart? Are you a casual player or do you take the game very seriously? Do you enjoy a cold beverage while you play? Make sure your answers to these questions match the golf bag you select.
Stylish

: We all like to look good. Pick a bag that allows you to confidently strut to the first tee!

Cost

: Everyone has a budget. Make sure your selection is consistent with the funds you want to invest in your game.
The perfect travel golf bag is compact and light, supports your game, looks good, and fits within your golf budget. Need a little more help? We have selected our 6 favourite golf bags for travel below.
Top 6 Golf Bags For Traveling

To put it simply, this award-winning bag for travel checks all of the boxes. At less than 2 lbs, it's easy to carry through the airport and slide into the backseat of your car. If you play golf to have a good time, enjoy getting some exercise and playing golf with friends, you'll enjoy the LOMA bag.
The LOMA by Sunday Golf has enough storage for your golf essentials and a frosty pocket to keep your drink cold. It can hold 6-8 clubs and is perfect for that quick round in the evening or a trip to the driving range. This golf bag includes a stand to keep your clubs off the ground. You can't beat the price – all of this for under $100!
Looking for style? Choose from 8 colours including Cobalt Blue, Seafoam, Smoked Salmon, or our personal favourite, Ron Burgundy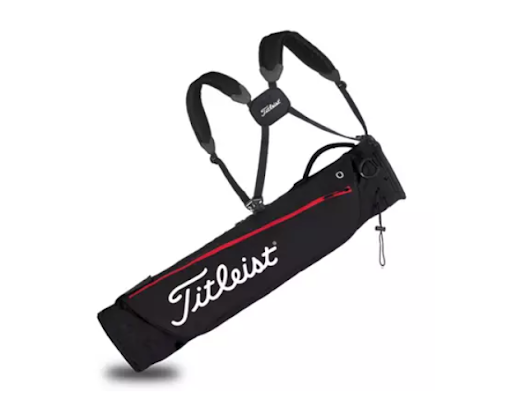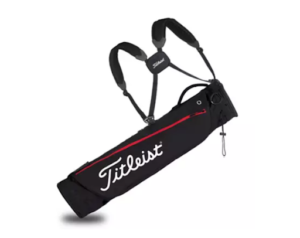 Titleist is one of the most well-known brands in golf, and their Carry Bag is a solid option for your next trip. It weighs a little over 2 pounds and has 3 pockets to help carry the accessories your need on the course. The double shoulder straps make it easy to transport during your trip, but it does not come with a stand, so your clubs will be resting on the ground.
This golf bag for travel will cost you $100 and you can select from 4 different colours. Black/Red, Heathered Navy, Heathered Charcoal, and Heathered Forest.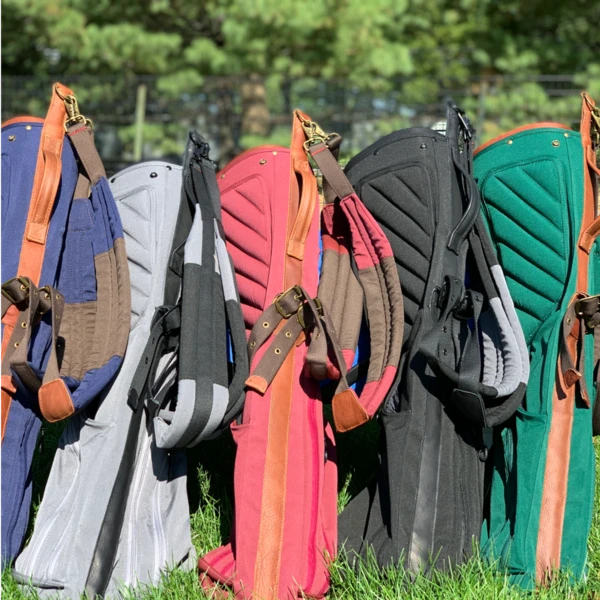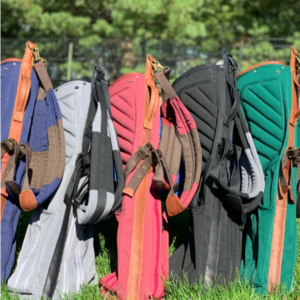 The Shapland Sunday bag is a luxury golf bag and the price reflects this fact. This option will cost you a little under $300. What are you paying for?
Well, it weighs 3.5 pounds and comes with waterproof zippers and premium leather trim. While the weight is a bit more than other options on our list, the "pillow-like" shoulder straps make it fairly easy to carry with your other luggage.
It's a nice looking bag and comes in 5 different colours. Black, Gray, Green, Navy, and Burgundy. There's no doubt that the Shapland golf bag is a high-quality product – the challenge for many of us will be fitting this expense into our golf budget.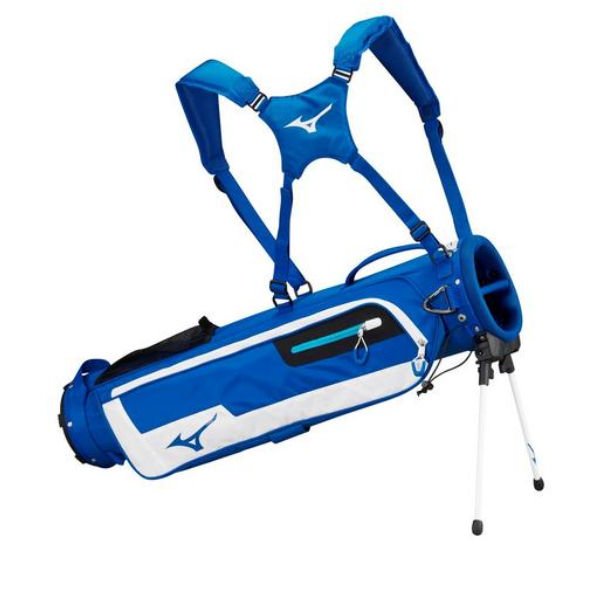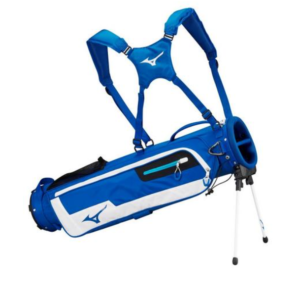 Function over fashion, the Mizuno BR-D2 has several features you will enjoy on your next trip. It comes with shoulder straps and a unique mini-stand. Still scared of your clubs getting wet? The underbelly of the bag is waterproof. The storage is what you would expect in a golf bag for travel.
The bag costs $120 and you can select either blue or black. The size is consistent with other options on our list, but it's a bit heavier.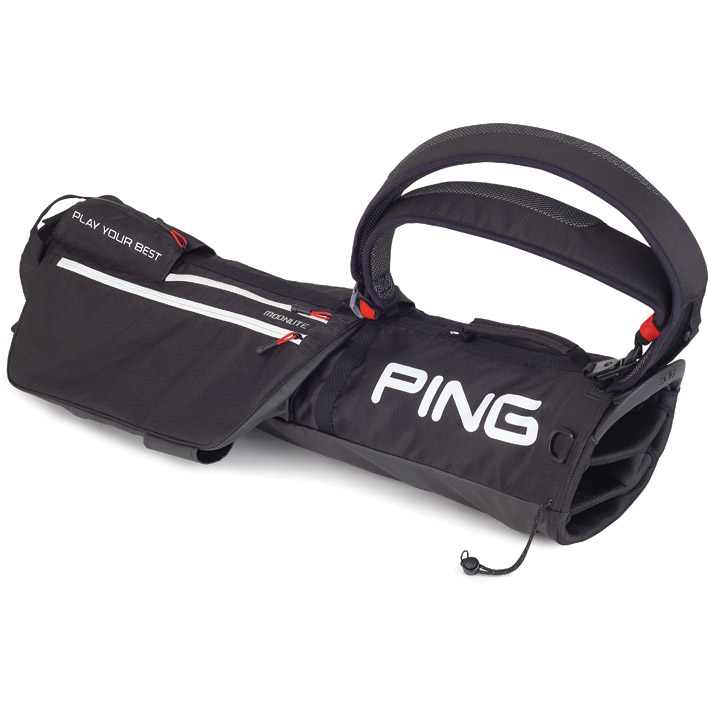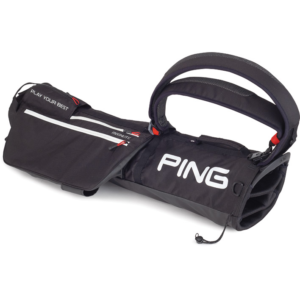 PING is an iconic golf brand and the Moonlite golf bag offers you a solid option for your next journey. It weighs a reasonable 2.5 lbs and can hold all 14 clubs. The Moonlite includes reduced size shoulder straps and does not have a stand.
There's plenty of storage in this bag and it will cost you $150. You can pick from Black/Scarlet, Bright Blue/Neon, Navy/White/Scarlet, or Tropic.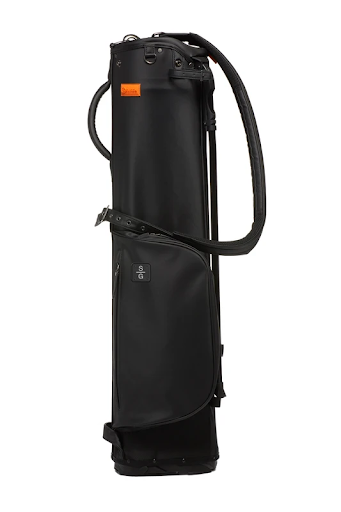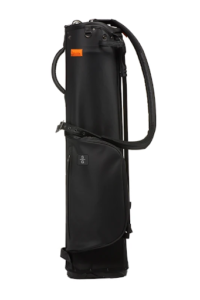 Do you have an unlimited budget for your pursuit of golf? If the answer is Yes, you may want to give the Stitch SL1 travel bag a look. The price ($328) and the weight (3.5 lbs) are definitely on the high end.
The SL1 does not come with a stand but is designed to stand on its own. It will hold 14 clubs and has a comfortable single strap for carrying. Plenty of pockets to store your gear while travelling and it includes gunmetal hardware and finishes. The design is classic and simple, with colour options of Black, Gray, Navy, or White.
Travel With Your Clubs
Your golf clubs and the perfect golf bag for travel are the ultimate travel companions. Every trip is better if you have the chance to hit the little white ball. Try out different courses and spend time with old or new friends. Play well!