The Top 5 Best Golf Courses in Turkey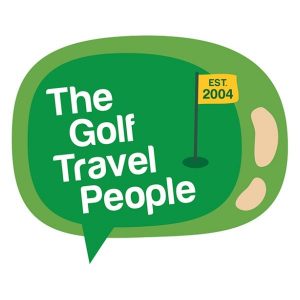 Guest contribution from The Golf Travel People, providing golfers with more opportunities for high-quality golf holidays at the very best price and with the finest customer service available, so your next golf break won't break the bank.
Where Europe meets the Middle East – Antalya and Belek provide the perfect golfing hub for those looking for a world-class golfing break with championship courses set in a warm climate. As well as a host of luxury resorts and hotels, Turkey's coastline boasts pristine sandy beaches and turquoise waters, perfect for taking a break from golf to soak up the sun and culture.
1. Gloria Golf Club
Course Type: 18-hole golf course (Gloria Old & Gloria New) and 9-hole golf course (Gloria Verde)
Time to Gloria Golf Club from Antalya Airport: 35 minutes (35.4km)
Recommended accommodation: Gloria Golf Resort
Set on the beachfront, Gloria Golf Club benefits from serene views of the ocean.
Situated between the Taurus Mountains and the Mediterranean Coast, Gloria Golf Club was one of the first resorts in Turkey to feature its own golf course and now boasts three on-site courses. The Gloria Old and New are both 18-hole parkland-style courses, while the Gloria Verde is a modest 9-hole course – all set among the pine forests of Belek.
The Gloria Golf Hotel is the most popular hotel out of three Gloria accommodation options, with a desirable beachfront location and the Acusi River within putting distance. Overall, there are eight diverse restaurants available to choose from, as well as two snack bars, one café and six bars.
2. Carya Golf Club
Course Type: 18-hole golf course
Time to Carya Golf Club from Antalya Airport: 46 minutes (29.0km)
Recommended accommodation: Regnum Carya Resort
The Carya Golf Club is a true championship golf course, uniquely designed to host night-time floodlit golf.
The parkland-style course features free-flowing holes that run between pine and eucalyptus trees and through a dramatic sand ridge. The Carya Golf Course has also recently welcomed a new clubhouse and advanced driving range.
The Regnum Carya Resort provides the perfect place to stay if you're golfing at the Carya Golf Club. The luxury, 5-star accommodation has an all-inclusive option which features four a-la carte restaurants for guests to choose from. The modern-designed hotel also boasts a large spa for ultimate relaxation.
3. Montgomerie Maxx Royal Golf Club
Course Type: 18-hole golf course
Time to Montgomerie Maxx Royal Golf Club from Antalya Airport: 40 minutes (30.5km)
Recommended accommodation: Maxx Royal Golf Resort Hotel
The Montgomerie Maxx Royal Golf Club, situated in Belek features an 18-hole parkland-style golf course, a golf academy and dedicated training facilities. The course is positioned in 104 hectares of pine forest and ridges, with eight lakes and seven hectares of bunkers which create a truly natural feel.
The Montgomerie Maxx Royal Golf Club is the obvious choice for complimentary accommodation, providing a complete VIP experience for keen golfers. The 5-star hotel features amazing views overlooking the Mediterranean and also includes an indoor pool, spa and all-inclusive food and drink.
4. Antalya PGA Sultan Golf Club
Course Type: 18-hole golf course
Time to Antalya PGA Sultan Golf Club from Antalya Airport: 32 minutes (24.6km)
Recommended accommodation: Kempinski Hotel
The PGA Sultan is a challenging, competition-level, parkland-style golf course which blends into its forest setting and features tactical bunkers and water hazards to challenge each player. The Belek-based course was created for the skilled golfer and delivers a rewarding test of golfing ability.
The Kempinski hotel is the perfect 5-star place to stay for those booked to play the PGA Sultan course. Known for its wellness facilities, the hotel has a private beach where visitors can enjoy watching the sunset over the turquoise waters. There are five restaurants to choose from and 4 luxury bars.
5. Sueno Golf Club
Course Type: 18-hole golf course
Time to Sueno Golf Club from Antalya Airport: 36 minutes (27.5km)
Recommended accommodation: Sueno Deluxe Belek
With 18-holes on both the Sueno Pines and Sueno Dunes parkland-style courses, the Sueno Golf Club was designed by PGA Design Consulting and Bob Hunt. The picturesque courses feature a total of 20 lakes and 128 bunkers, both courses provide an exciting game, with the Pines, in particular, hosting a range of challenging, winding fairways.
The Sueno Deluxe Belek is a 5-star resort which opened in 2015, making it one of the newest golfing hotels in the area. The all-inclusive, luxury hotel has direct beach access and is positioned behind the driving range of the Sueno Golf Club for easy access.
To find your next golfing break in Turkey, contact the Golf Travel People on 0800 114 3176 or email [email protected].