10 Reasons to choose Vilamoura for your golf holiday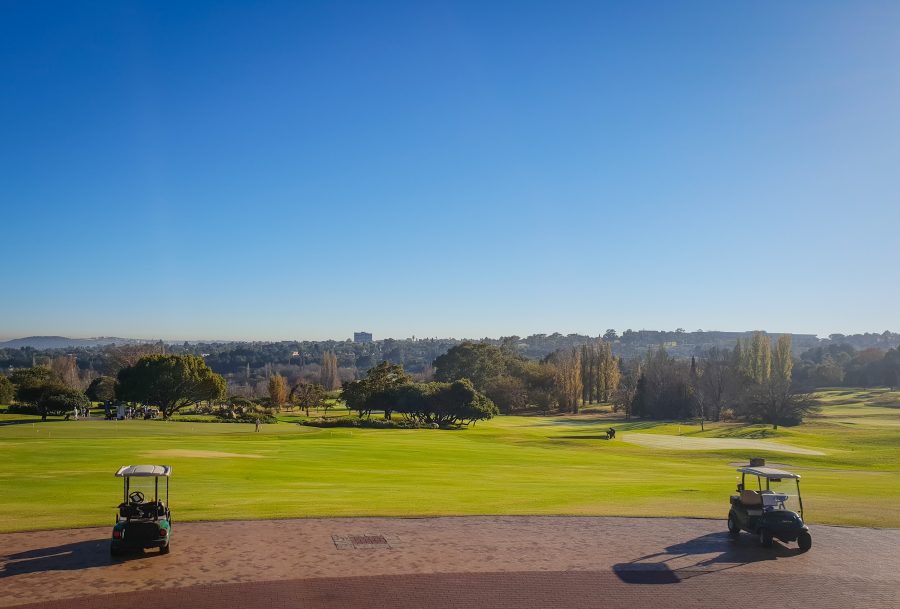 Known as one of Europe's best golfing destinations, Vilamoura is the ultimate location for a golf holiday in Portugal. Covering 2,000 acres of the Algarve region, Vilamoura was constructed in the 1980s as an elite golfing centre, and this vision has established the resorts as a golfer's paradise.
If Vilamoura's reputation isn't enough to convince you to visit the region for your golf holiday, we've shared 10 reasons why this Portuguese resort should be the next location your visit for a golfing holiday.
Where is Vilamoura?
Vilamoura is located in the famous Algarve region of Portugal. It is situated on the Atlantic coast, halfway between the popular towns of Albufeira and Faro. The resort consists of two beaches which stretch to the fishing village of Olhos de Agua to the west, and the town of Quarteira to the southeast.
Travel Essentials
Language: Portuguese (English & French widely spoken)
Currency: Euro
Local Time: GMT/BST
Fly to: Faro Airport (FAO), also known as Algarve Airport.
Flight time: Approximately 2 hours 45minutes from the UK
Reasons to have a golf holiday in Vilamoura
Vilamoura is a purpose-built luxury resort
Vilamoura is one of the most prestigious resorts in Portugal, and one of the biggest private tourism resorts in Europe. Unlike most resorts, Vilamoura was constructed with the tourist industry as the main goal. Sacrificing an authentic Portuguese atmosphere, Vilamoura focuses on providing outstanding tourist facilities and serves. It is this dedication that has made Vilamoura the most refined of all the Algarve resort towns.
Vilamoura has excellent weather all year round
Boasting mild winters, pleasant spring and autumns, and long hot summers, Vilamoura is a great location for a golf holiday any time of year. Averages highs during summer months are around 28C, whilst mild winters bring average high temperatures of 16C between December and February. Vilamoura generally experiences weather suitable to relax on the two pristine beaches from mid-May to mid-October. The wettest months are usually April, October and November, whilst July and August are largely dry.
It is also worth noting that the high of the tourist season is considered to be from July and August. Like most resorts on the Algarve, the majority of tourist facilities close at the end of October and re-open at Easter.
Vilamoura offers incredible golf courses
Vilamoura consists of 6 excellent 18-hole golf facilities with numerous championship courses in the region. All golf courses are operated by the Oceanico Golf company who have a reputation for extremely high standards and top-quality facilities. In terms of courses we recommend visiting the iconic Old Golf Course, Millennium Golf Course and the Victoria Golf Course, the latter of which is used for the Portugal Masters. Green fees are generally most expensive during October and November when the weather is perfect for golf and most championship golf clubs require handicap certificates. Click here for further recommendations on the best golf courses on the Algarve.
Vilamoura has a wide range of accommodation
Because Vilamoura is purpose-built to provide high-quality tourist facilities, it contains a wide range of accommodation options which will suit all budgets and tastes. From five-star luxury hotels to privately owned villas and apartments, the resort offers plenty of facilities to accommodate your needs.
Vilamoura is centred around a beautiful marina
Acting as the hub of the entire resort, Vilamoura marina is surrounded by stylish hotels, restaurants and bars. Boasting a 1000-berth marina, the complex attracts luxury yachts adding to the sophisticated atmosphere. There is also a beautiful promenade which is perfect for an evening stroll.
Vilamoura has two pristine beaches
After an early morning tee-off time, nothing beats relaxing on the soft golden sands of a beach. Boasting two beautiful beaches, Vilamoura is the perfect place to relax after a day on the course. Running all the way to Olhos d'Agua, Praia de Falesia can be found to the west of Vilamoura marina, whilst Praia de Vilamoura begins on the east side of the marina and stretches to Quarteira. If relaxing on a beach isn't for you, there are plenty of motorised water sports on offer, such as jet skis, banana boats and parasailing.
Vilamoura has lots of things to do
Apart from golf and water sports, Vilamoura offers lots of activities to suit all tastes. Boasting a tennis club with 12 clay courts and five-a-side football pitches, the resort has plenty of opportunities to get active. In addition to this, you can also go on boat tours and dolphin and whale watching tours from the marina.
Vilamoura is close to other resorts
Whilst Vilamoura covers a large 200-acre area, other areas in the Algarve region of Portugal are easily accessible via transfer from Golf-Drives. The market town of Loule and the lively strip are all close by for those looking to experience every side of the Algarve. Alternatively, you can explore the capital city of the Algarve, Faro, or experience the spectacular Rio Formosa nature reserve.
Vilamoura has excellent restaurants
Vilamoura has a café culture with many fine dining options overlooking the marina. The regions speciality is fish based on the fresh catch from Quarteira fishing harbour, but there is plenty of variety to suit all tastes. We recommend Braganca Mar which serves fantastic Cataplana fish stew and seafood paella complimented by local wine produced in Sir Cliff Richard's nearby vineyard. It is also worth noting that, whilst the main tourist facilities close during the low season, most restaurants and cafes in the marina complex stay open due to the large permanent population.
Vilamoura has great nightlife
Although it may not contain any superclubs, Vilamoura has a lively nightlife atmosphere which is centred around the marina. We recommend visiting Figo 7, a sports bar which shows all the major events and owned by former footballer Luis Figo. Alternatively, visit Vilamoura Casino which has regular evening entertainment as well as plenty of games rooms.
How to get to Vilamoura
Vilamoura is located just 25km to the west of Faro Airport which serves flights covering the whole of Europe.
Public transport is extremely limited from Faro Airport to Vilamoura, with the journey requiring two bus journeys and taking between 1hr30mins to 2hrs depending on connections. Because of this, many visitors choose a short, hassle-free private transfer from Faro Airport to Vilamoura.
Golf-Drives is able to provide transfers from Faro Airport to your Vilamoura accommodation, Vilamoura to golf courses, and back again! All of our transfers have been designed with golfers in mind, with each transfer including a golf bag as standard in the price.