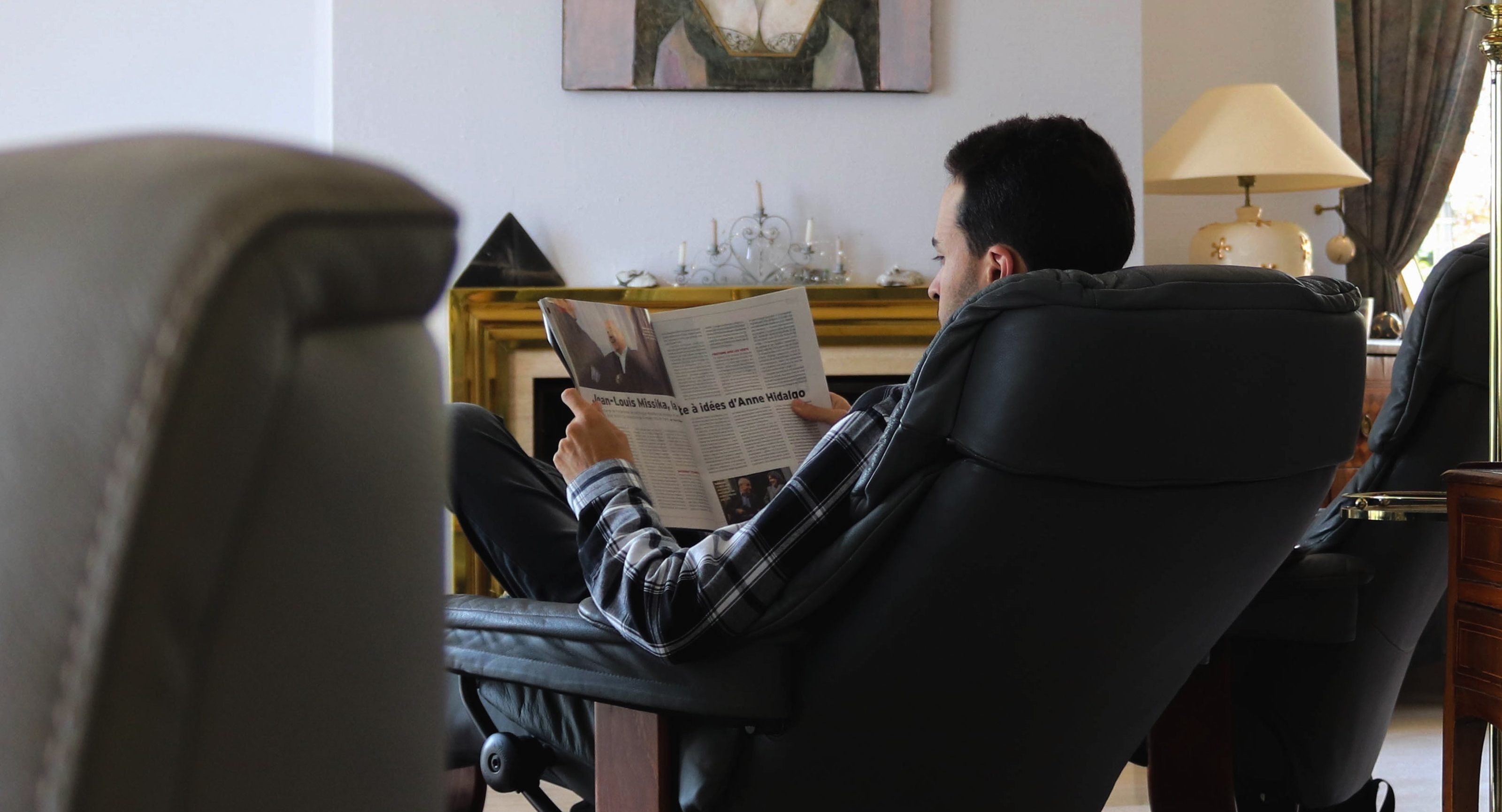 Keep updated: Top 5 golf magazines
The coronavirus outbreak has already changed many things in our daily lives and the golf industry hasn't been exempt from the situation. Golf tournaments have been cancelled and many golf courses are closed. 
However, when everything settles, there will be plenty of time to prove yourself on the course, go to the 19th hole with your mates and enjoy a great golf break abroad. But for now, the best place you can be is at home, and still, there are so many things golf-related you can do! 
For example, you can read tons of articles, watch videos and listen to podcasts, so the next time you meet the lads at the club, you'll be up to date on your golf knowledge. You can start with these 5 digital and printed magazines that will make you feel the excitement of a golf game from the sofa.
Golf Magazine
Suitable for golfers at all skill levels, Golf Magazine is one of the most-read magazines in the industry. On their cover, we've seen Dustin Johnson, Xander Schauffele, Michelle Wie and Tiger Woods, amongst other amazing golfers. They publish detailed articles about the latest gear and equipment in golf, interviews of your favourite professional golf players, tour coverages, hot news, and more! But probably the best part is the special section, a featured instruction from the TOP American teachers. 
On their website, you can also find the latest news in the golf industry, photos, hours of exciting videos and podcasts for free. Also, you can have the online and printed version for $30 a year and read your favourites articles whenever you want.
Golf Digest
Established in 1950, Golf Digest is the most popular magazine in the golf industry. On their social media platforms, they gather almost 2 million fans that enjoy their fantastic content daily. In Golf Digest they write about the latest news in golf, keep you updated with the newest gear in the market and analyse the professional golfer's games. Also, they share hotlists of everything in the industry and, our favourite, detailed tips and guides to be successful on the green. 
We definitely suggest you join the Golf Digest's community on social media, so you can keep updated on what's going on in the industry. Also, if a daily post on Facebook is not enough for you, visit their website and read amazing articles, hear full podcasts and watch beautiful videos. To receive the printed issue, you can subscribe to the magazine for only $15 a year and also get the digital version for your tablet or phone.
Golf Monthly
Founded in 1911, Golf Monthly is known as the world's oldest golf magazine. Since the beginning, they've been keeping their readers updated with the successful careers of their favourite golf players, discovering the latest gear and equipment, and any other news related to this brilliant game. Over a century later, they are still a reference in the golf industry, sharing seasonal features, including topics such as how to improve your swing or how to deal with blustering winds or changes in terrain.
You can read Golf Monthly online or have a printed copy. For the online magazine, you can download the app on the Apple Store or Google Play. On the other hand, to enjoy the high quality of the printed version, you can subscribe to the magazine for £48.49 a year. Also, you can follow the latest golf updates or hear their podcast on their website.
Golfweek
We know, waiting a month to receive your next golf issue and read the latest news can be a long time. That's why Golfweek slips a digital publication into your inbox every seven days! So you can read the core news in golf, updates of your favourite tournaments, business and golf lifestyle. They take golf seriously and apply high standards of journalism in their articles, following their motto of "enhance the enjoyment and understanding of golf".
Golfweek website is regularly updated, but you might prefer to hold the magazine in your hands and curate a good collection of golf publications. Each to their own! You can have 11 printed issues per year delivered to your house for $74.95, plus the digital version to read on your electronic devices and weekly digital editions in your email.
Women & Golf
Established in 1991, Women & Golf is a magazine for any player. From beginners to experienced, the aim of the magazine is "to help women golfers everywhere get the most out of the game they love". Amongst their articles, you can read the inspiring stories of female golfers, tips and guides to improve your stroke and discover some of the most luxurious golf resorts around the world.
Women & golf also can be read online or on paper. You can subscribe to the digital edition from £2.17 per issue and read it on your tablet or phone at anytime you want. Also, you can have it delivered every month to your house for £17 a year. Their web page and social media are also worth checking out regularly to keep updated with the core news of the industry.